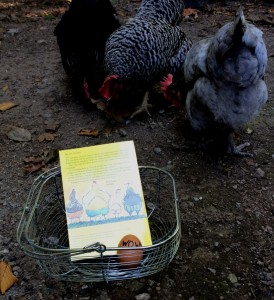 Chicken fans, librarians, and teachers, rejoice! School Library Journal is featuring "Cheep Thrills" for spring 2015!
Highlighted titles include:
A Chicken Followed Me Home by Robin Page (May 2015, PreS-Gr 2)
P. Zonka Lays an Egg by Julie Paschkis (March 2015, K-Gr 3)
Hop! Hop! by Leslie Patricelli (February 2015, PreS)
Unusual Chickens for the Exceptional Poultry Farmer by Kelly Jones, illustrated by Katie Kath (May 2015, Gr 4-6)
Happy Spring to you all, with a peep, cheep, cluck, and a BAWK!