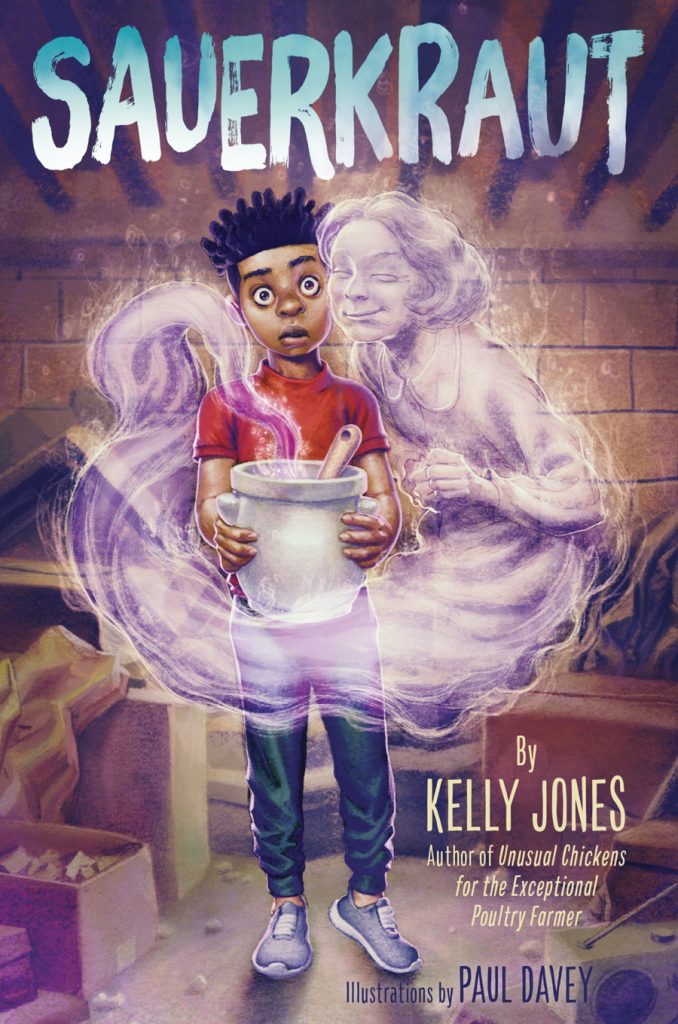 I'm so excited to share the first glimpse of Sauerkraut with you!

Isn't that cover amazing?!? You might recognize artist Paul Davey's work from comics, but I think this is his first book for kids. I can't wait to see the rest of his illustrations for Sauerkraut!
Sauerkraut will be coming to bookstores across the country this fall, on September 10th, 2019. I can't wait to hear what you think of HD, a young maker, who wants to build his own computer and show everyone what he can do. Trouble is, he meets the ghost of his great-great-grandmother, who needs his help with a different project…
Like the Unusual Chickens books, this is a funny novel for readers ages 8-12 (or anyone who loves middle grade novels!) about a kid with stuff to do, and how his family and community help out (and sometimes get in the way.) It's not written in letters — but it does have some lists and plans… It doesn't have chickens — but it does have two goats names Rodgers and Hammerstein… And readers can see what happens in illustrations throughout by Paul Davey.
Want to hear more about what's coming next? Sign up here to hear more about HD's story as we get closer to September!
— Kelly
PS Want to make sure you won't miss it? You can preorder a signed copy here! Add a "Signed copy for [the person's name]" note to the instructions box if you'd like it signed and personalized by me.