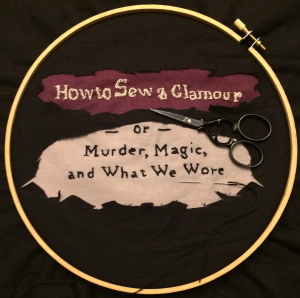 I'm ecstatically pleased to announce that my second book will be coming out in June of 2017 from Knopf Books for Young Readers!
The new title is: How to Sew a Glamour — or — Murder, Magic, and What We Wore
It's about sixteen-year old Miss Annis Whitworth, who has a talent for sewing glamours: magical garments that can disguise anyone who wears them completely. When her father dies under suspicious circumstances, she decides she'd much rather become a spy like he was than a governess. Unfortunately, the other spies don't quite see things her way — at least, not yet.
It's set in 1818 in England, during the Regency period, and may best suit readers age ten and up. And no, there isn't a single chicken in it — but there is some fun magic, some parts that I think are awfully funny, and a few letters here and there (including messages in code!)
Save
Save